Our modern equipment and technologies help us provide your pets with advanced medical care that is as effective and as safe as possible. Our specialized equipment includes the following devices:
---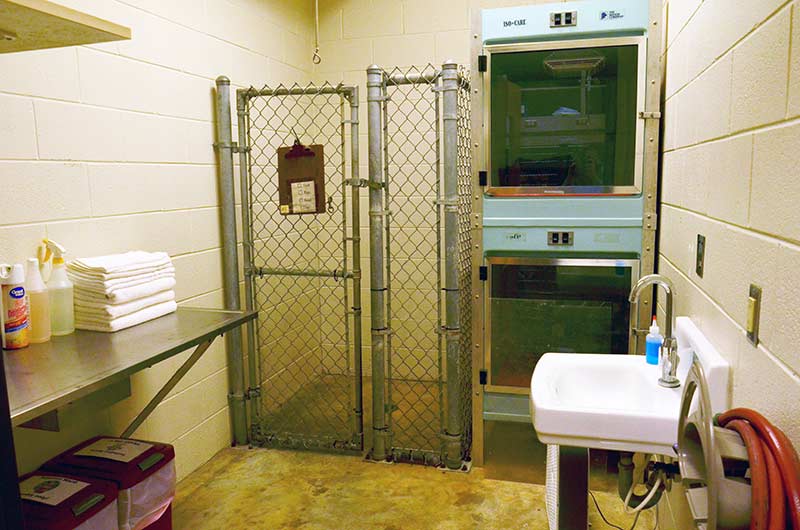 SurgiVet®: This top-quality monitor for pets under general anesthesia keeps track of blood pressure, blood oxygen levels, heart rate, and body temperature, while also serving as a continuous EKG. The equipment alerts the veterinarian when changes in vital signs are detected.
BAIR Hugger™: This device provides safe, effective warming for pets under general anesthesia. Maintaining an appropriate core temperature is extremely important during surgery to help prevent adverse outcomes, such as cardiac events, increased blood loss, or reduced blood flow to the tissues.
Ultrasound: Our ultrasound unit is a valuable tool when it comes to our diagnostic imaging and reproductive health services.
Endoscope: We use endoscopy for both treatments and diagnostic services. We can investigate conditions affecting your pet without exploratory surgery.
Therapy Laser: When your pet is experiencing pain or stiffness stemming from an injury, surgical procedure, or chronic health condition, our therapy laser can help by decreasing inflammation and encouraging blood flow to the site.
Surgical Laser: Our surgical laser helps reduce blood loss and promote faster recovery times because the concentrated CO2 laser beam seals blood vessels and nerves as it cuts.
Sevoflurane: This safe, well-tolerated anesthetic gas requires the use of a special vaporizer. We recommend sevoflurane for dogs undergoing C-sections, senior patients, and any at-risk pets.
Plating Equipment: Our plating equipment enables us to properly repair severely broken bones.
Please call us if you have any questions about our specialized equipment.