Accurate diagnostics play an important role in your pet's treatment plan, whether we're running routine blood work as part of an annual exam, or investigating an illness or injury. At Overton Veterinary Hospital, we have a full range of in-house diagnostic capabilities to give you answers quickly.
---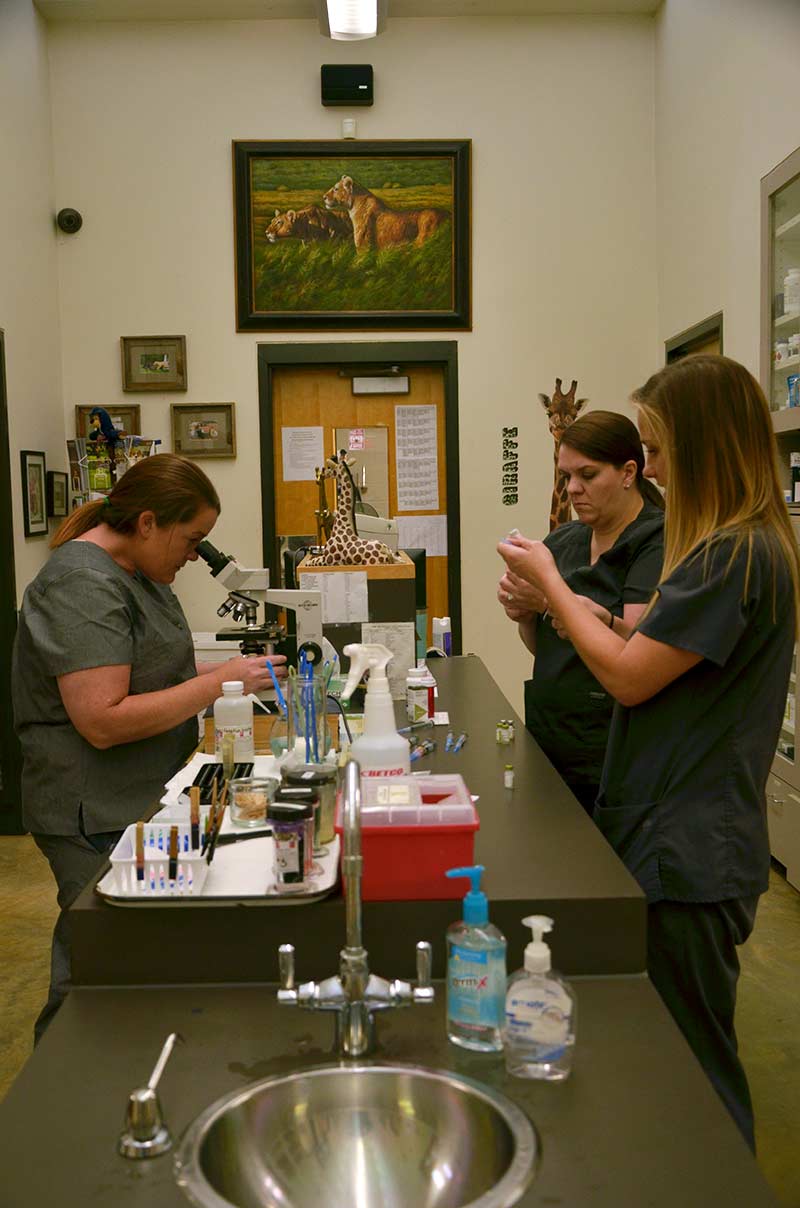 In-House Laboratory
Our complete, in-house lab enables us to run a wide range of tests, including the following:
Comprehensive blood panels
Thyroid
Heartworm
Urinalysis
Progesterone testing (see Reproductive Health)
Coagulation testing to check for bleeding disorders or rat poison toxicity (at Urgent Care)
Radiology & Ultrasound
Our digital x-ray equipment gives us clear, detailed images of your pet's bones and internal organs. Our x-ray unit is also a valuable tool for locating ingested foreign objects. Sedation isn't typically necessary for digital x-rays unless your pet is extremely uneasy or is in a lot of pain.
Our in-house ultrasound unit gives us expanded imaging capabilities, enabling us to look even more closely at the heart, kidneys, liver, and spleen, and investigate tumors and monitor pregnancies (see Reproductive Health). When needed, we can forward our digital images to a specialist for an added level of evaluation.
Endoscopy
Our endoscope uses a tiny camera to help us diagnose an issue inside your pet's ears, nose, stomach, and esophagus without the need for traumatic exploratory surgery. We can view and enlarge the camera's images on a computer screen.
We're pleased to offer our clients the advantages of modern, in-house diagnostics. Please contact us if you have any questions about our capabilities.