Overton Veterinary Hospital offers laser therapy to promote healing, provide pain relief, and reduce inflammation for pets recovering from surgery or suffering from chronic or acute physical conditions.
Laser therapy is completely noninvasive, drug-free, fast, and soothing for your pet. No special preparation such as shaving or sedation is needed. When appropriate, we can combine our laser therapy treatments with other pain relief modalities to optimize your pet's comfort.
---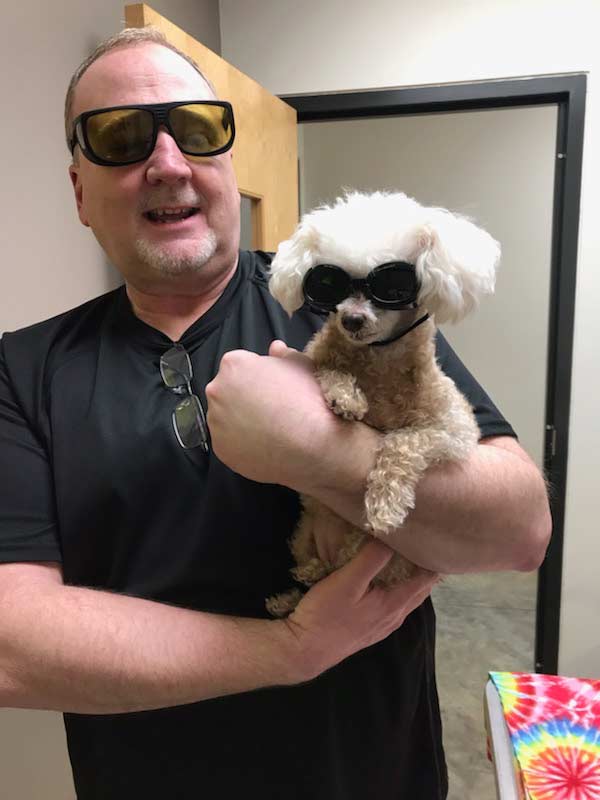 How Does it Work?
Our therapeutic laser is a small, hand-held device that directs a concentrated wavelength of infrared light to a specific area on the body. This laser energy draws circulation to the area and encourages cellular production. This process helps promote faster healing, reduces swelling and inflammation, and relieves pain and stiffness.
Common Applications
At Overton Veterinary Hospital, we use laser therapy to treat the following conditions, among others:
Arthritis
Lick granulomas
Mastitis
Post-op spays and neuters
Post-op orthopedic surgeries
Ear hematomas
Abscesses
Treatment Schedules
Your Overton Veterinary Hospital veterinarian can explain your pet's condition and recommend a treatment schedule that will best meet the needs of your individual pet. Post-op pets, for example, may need just a couple of appointments, while a pet with arthritis or another chronic condition may need ongoing treatments.
We welcome any questions you might have about laser therapy. Please call us to discuss your pet's needs.