Your pets deserve to look and feel their best! Pamper them with an appointment with our certified groomer and Master Stylist Shannon Hebert. Shannon provides high-quality professional grooming that includes hand-scissoring and stripping, with very fine attention to detail.
---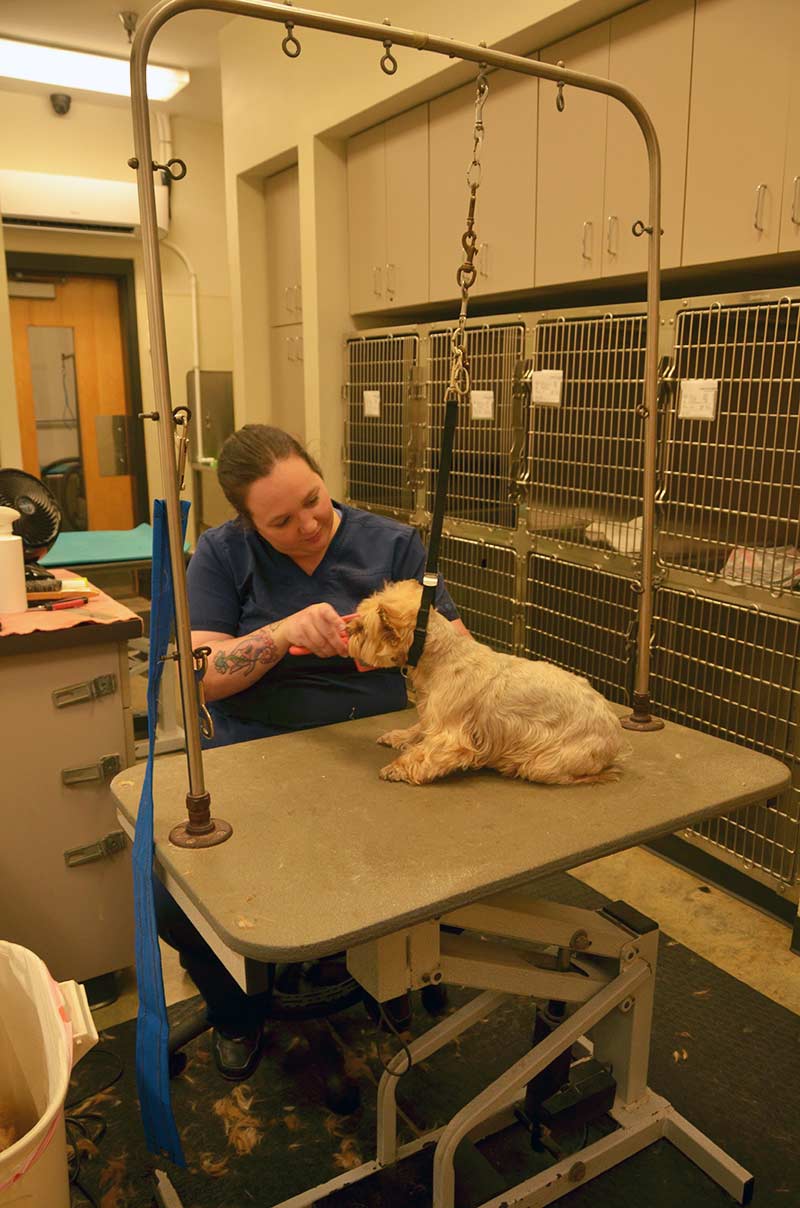 Style Consultations
Shannon is happy to meet with you to have an in-person discussion regarding your pet's individual grooming needs. She can style your cat or dog according to breed-specific standards or to your personal preferences.
Grooming Appointments
All dog and cat breeds are welcome. Shannon also has a special place in her heart for older pets and those with special needs. Grooming appointments include nail trim, ear hair plucking, ear cleaning, anal sac expression, bath, and accessories of your choosing, such as bandanas and bows. Prices vary according to breed and coat condition.
Bathing
When your dog needs a soothing bath between full grooming appointments, our kennel staff offers bathing services 6 days a week. All bathing appointments include brush-out, nail trim, ear cleaning, anal sac expression, bath, and drying. Bathing appointments range in price from $23-$39.
Please call to schedule an appointment for our grooming or bathing services or to receive an estimate from Shannon.